Step 5: Numbering
The slides on the handouts can be numbered. In this step you can set the attributes and position of the number that appears alongside the slide thumbnail.
The number options:
You have 16 positions to chose from to set the location of slide number shape alongside the thumbnail on the handout.
The font size, bold, italic and underline determines the font attributes of used to number the slides on the handout. The font used is determined by the default font saved in the default presentation or the default font in the LDT.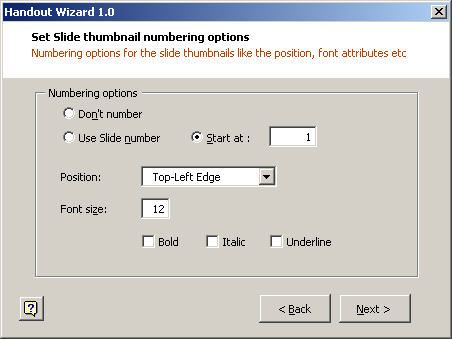 « Previous || Next »