View Add-in information
Did you know that the Tools | Add-in window does not list out all the add-ins installed on your system? It hides the add-ins installed under the HKLM hive of the registry. Shyam's Toolbox lists out all the information of the add-ins installed on your machine.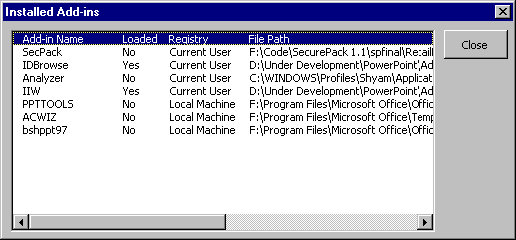 If you have wondered on how the MS office menu structure is laid out or wanted to collect information which would prove useful to you in positioning or creating your own menu options then the Menu Browser is the right tool. Just select the name of the command bar from the list and you get all the information about the command bar. If you are seeking further information about a specific control within the command bar just click on the menu item available in the item list.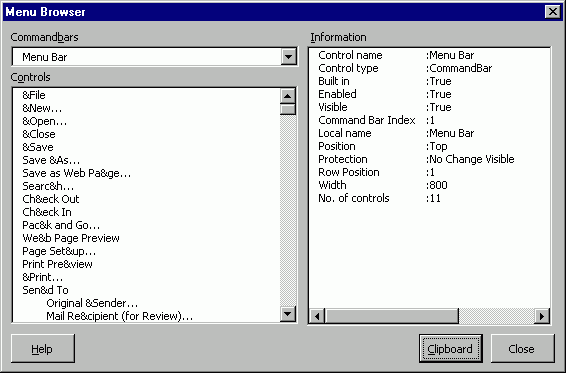 How many times have you wanted to create a menu quickly and wanted to reuse it for a different project. This menu editor draws it's inspiration from the menu editor that is available to a VB user. You can save all the menu information and reload into a different project. The code to create the menu and it's behavior is automatically generated.